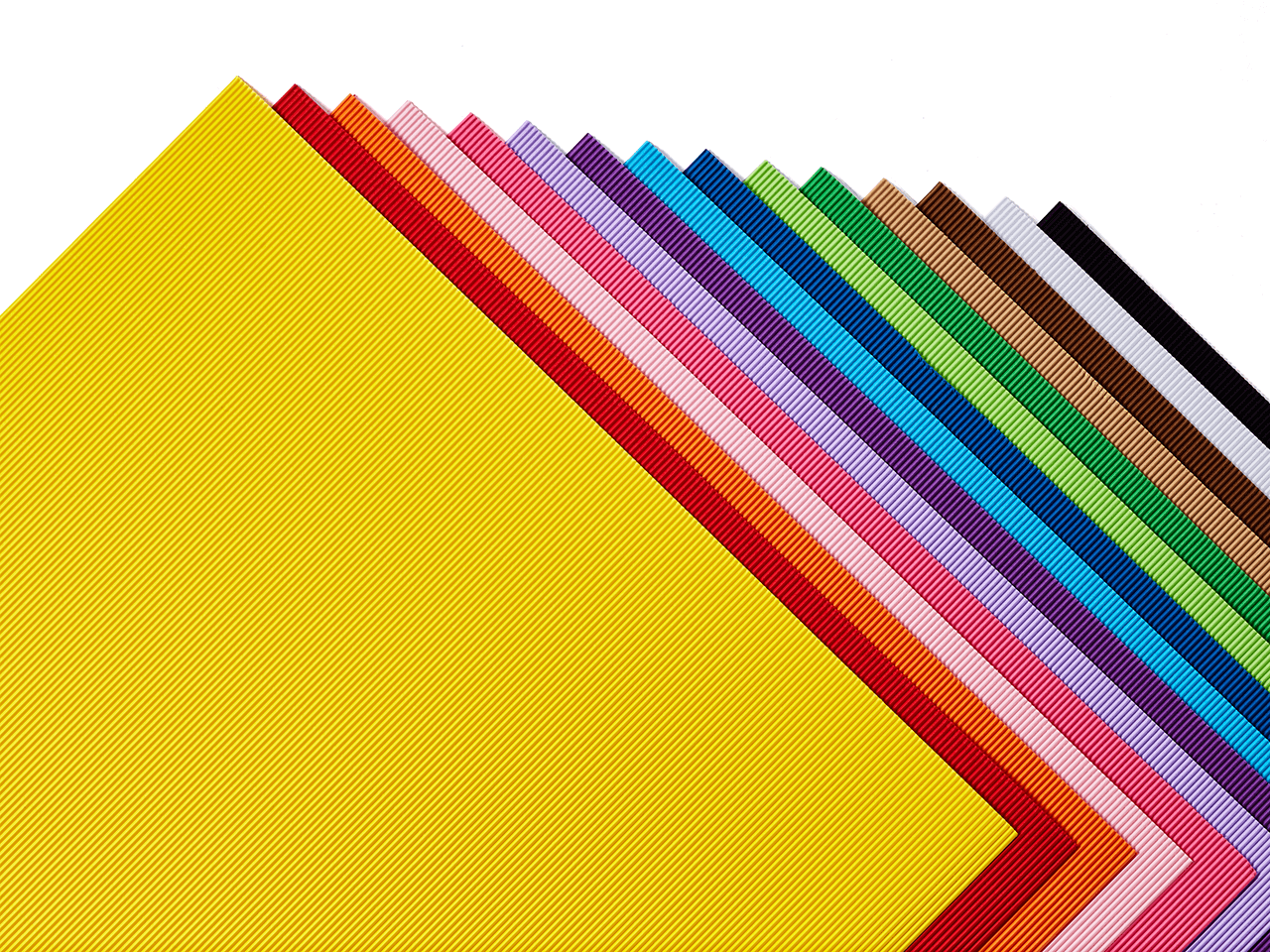 Coloured Corrugated Cardboard
Double layer cardboard with a corrugated and a smooth side, pulp-dyed from the manufacturing process for a solid, homogeneous and long-lasting colour.
High fade resistance. Wide range of attractive, vivid colours, presented flat to avoid distortion of the sheet. Ideal for those looking for a little more rigidity or different textures and reliefs for handicrafts, artwork, collage, scrapbooking, decoration, small packaging, models, communication..
Weight or thickness
328 gsm