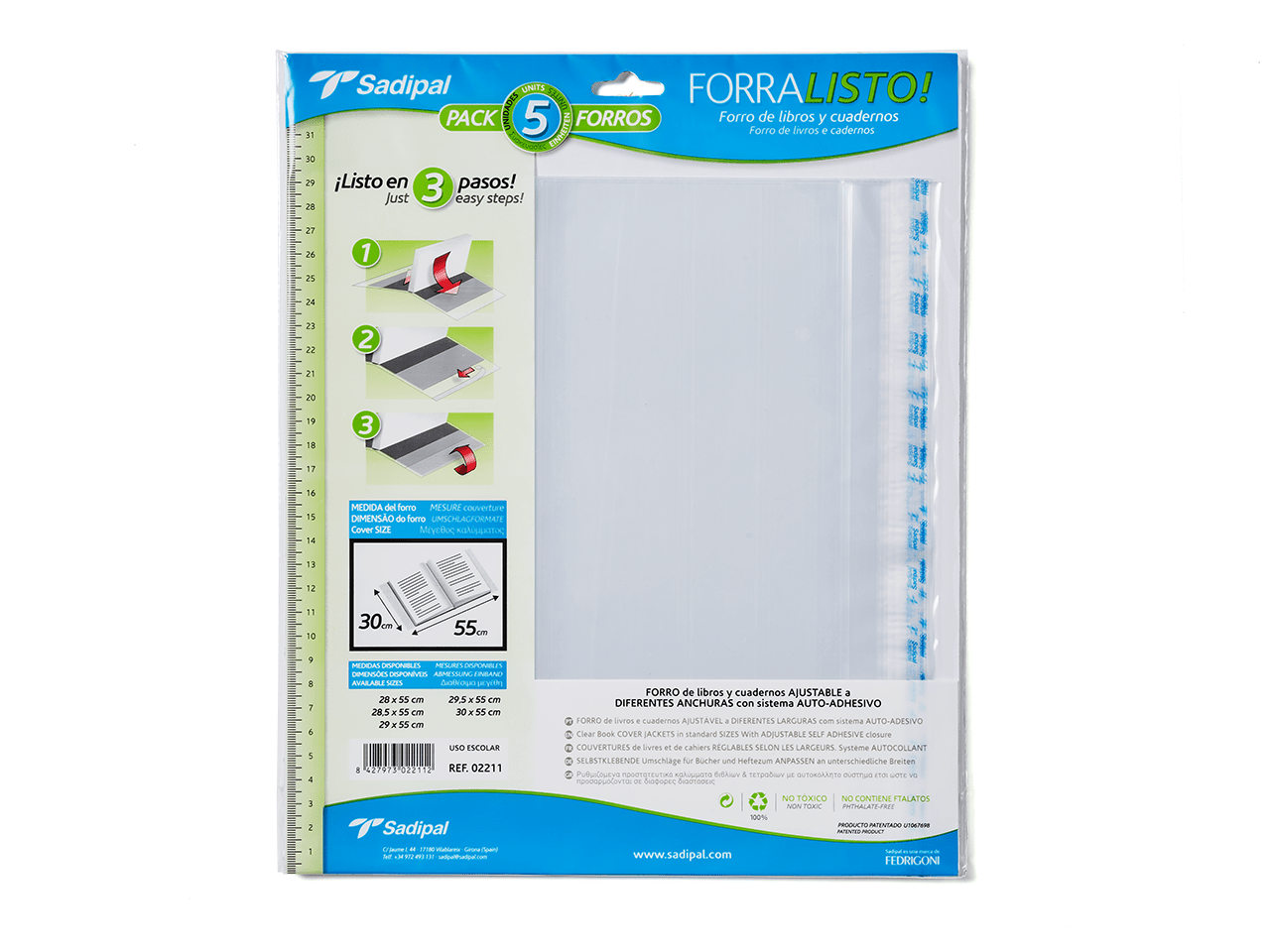 Protective Book Cover – Forralisto
Book cover sleeve . Adjustable to various widths.
Phthalate-free 80µ polypropylene cover and 120µ PVC cover. Sleeve format. Very transparent and adjustable to various widths. With self-adhesive system at both ends, to facilitate adjustment to the exact size of the book, notebook, notebook, etc., so that the fold always matches the spine. Open lining on both sides, for a better, easy and practical insertion of the covers to be protected. Thanks to the openings, only the covers need to be moved and folding and damaging them is avoided.
Format
28x55 cm, 28,5x55 cm, 29x55 cm, 29,5x55 cm, 30x55 cm, 31x55 cm