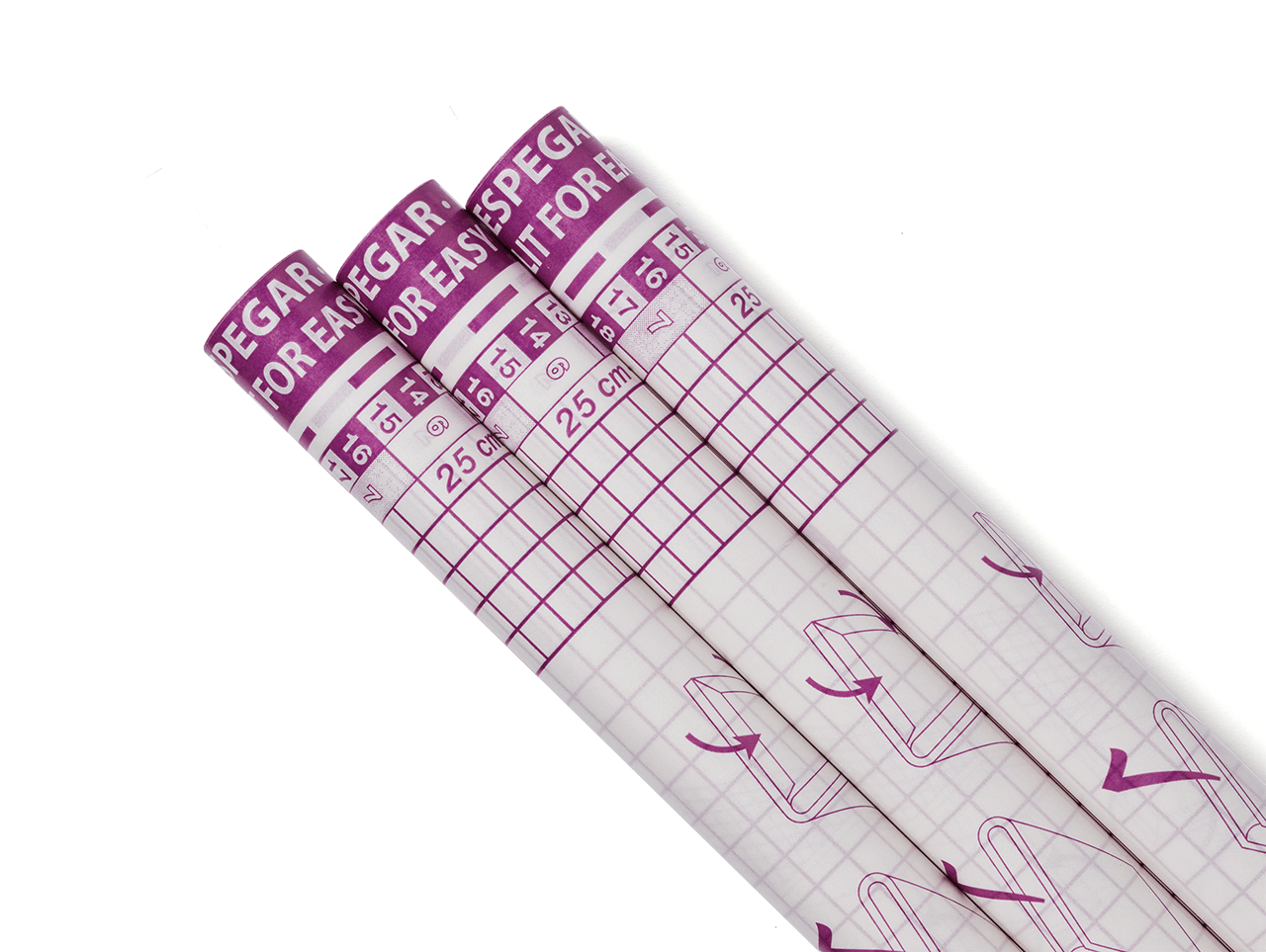 Self-adhesive Covering Film
Highly transparent PP film. PVC free. Water-based acrylic adhesive, repositionable and removable.
Non-toxic (complies with EN 71.3 standards). Recyclable. Phthalate free, environmentally friendly #eco friendly"… Product "Made in Spain". Suitable for school use. Perfect for lining, protecting and laminating books, notebooks, folders, documents, etc. According to adhesive type: Repositionable: during the first few minutes it can be peeled off the surface to be covered, protected or laminated, as many times as necessary, to correct possible imperfections. After this time it becomes permanent. Removable for 1 year. During this time it can be removed from the surface without damaging or altering it and without leaving adhesive residue. With easy peel-off system from the backing paper, with printed grid for easy measuring and cutting. Once the paper has been removed, the film has a perfect flatness, it remains completely flat and avoids snagging.
Format
Rolls: 0,33x1,5 m, 0,45x2 m, 0,45x3 m, 0,45x5 m, 0,45x10 m, 0,45x20 m, 0,50x1,5 m, 0,50x3 m, 0,50x20 m, 0,50x15 m