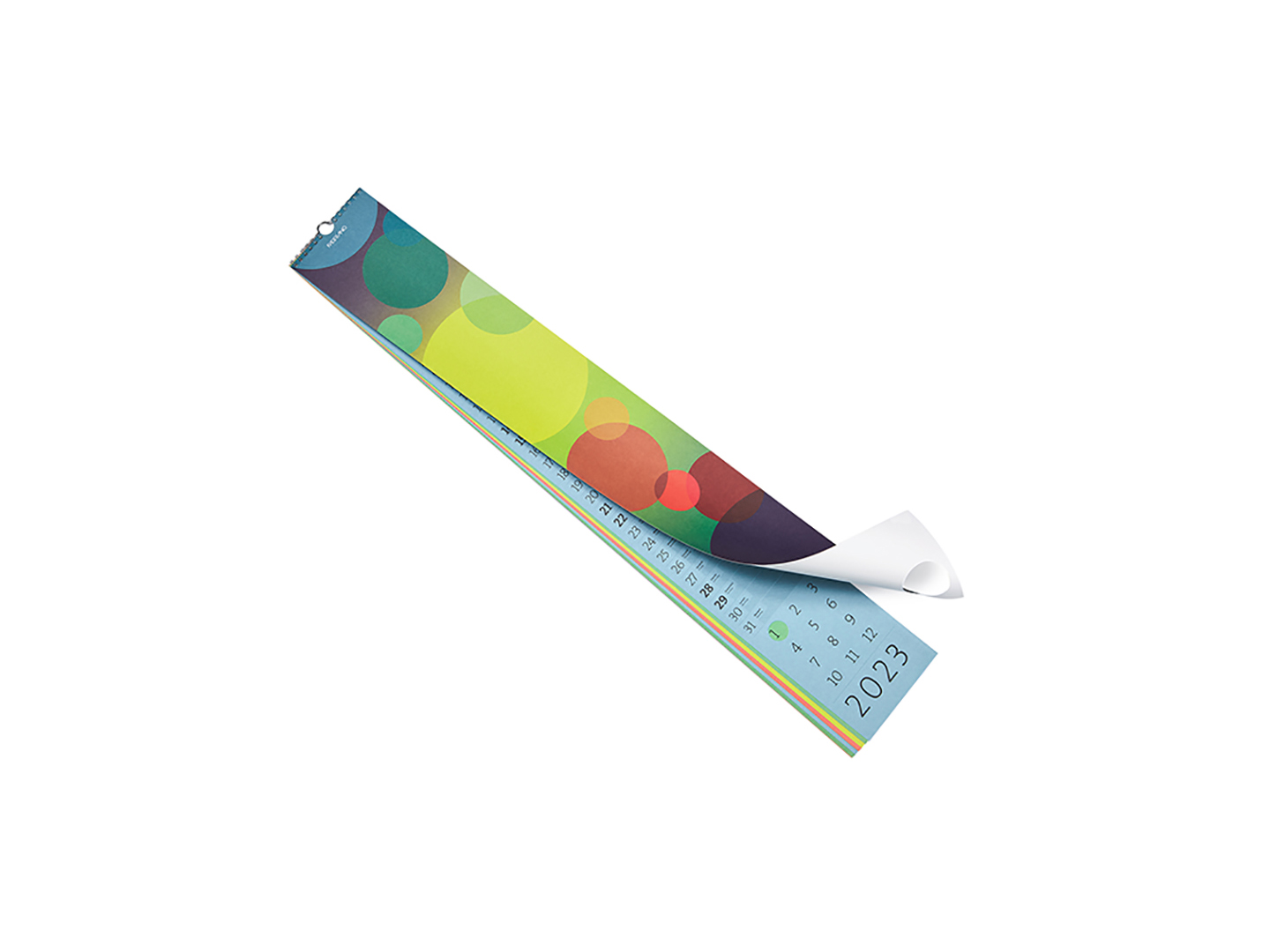 Wallis 2023
Well-designed calendar with a special rectangular shape, months are always coloured differently.
Calendario Wallis 2023
Spiral bound with eyelet for hanging, die-cut round holes to highlight the current calendar month and year, with room to enter day-to-day engagements. Bilingual (Italian/English).
Calendario Mini Wallis 2023
Small spiral-bound desk-top Wallis diary, with 700 g/m2 Sirio base to stand on, with circular holes corresponding to month, that allow you to record daily tasks. Bilingual (Italian / English).
Format
81,5x16,5 cm, 26x8 cm