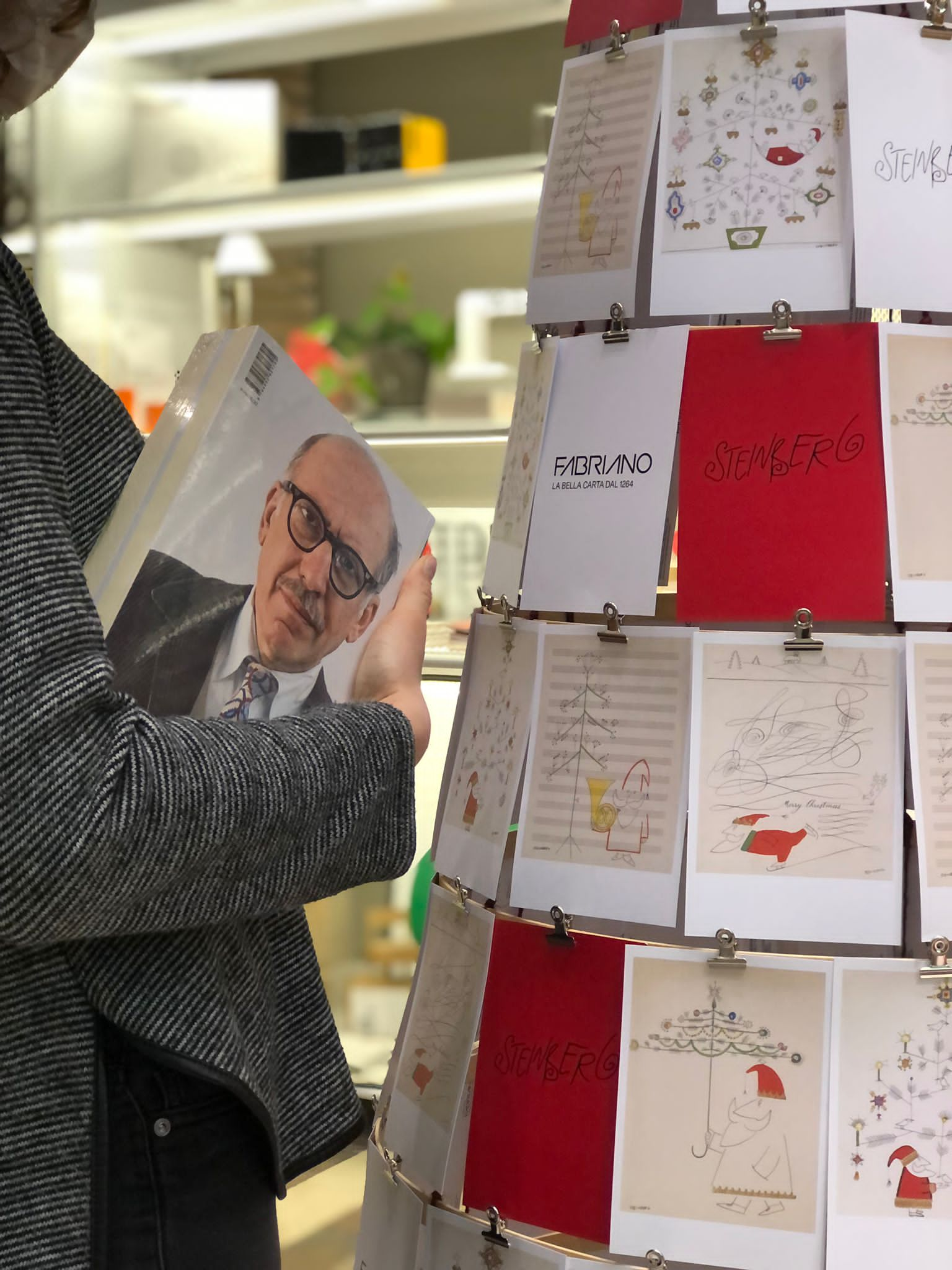 Partnership Fabriano & Electa
Fabriano is very proud to be the exclusive paper sponsor on the occasion of the Saul Steinberg exhibition currently held at the Triennale Milano together with Electa editore company.
Visitors of the exhibition "Saul Steinberg Milano New York" can pick up a kit containing four greeting cards free of charge at the bookshop. Cards are designed by Saul Steinberg and printed on Fabriano paper.
Steinberg, the famous Romanian American cartoonist and illustrator lived in Milano from 1933 to 1941, he is best known for his work for The Newyorker.
He described himself as "a writer who draws".
Hallmark Christmas Card, 1952-1959
Courtesy of the Hallmark Archives,
Hallmark Cards, Inc. Kansas City, Missouri, USA.
Courtesy of the Saul Steinberg Foundation