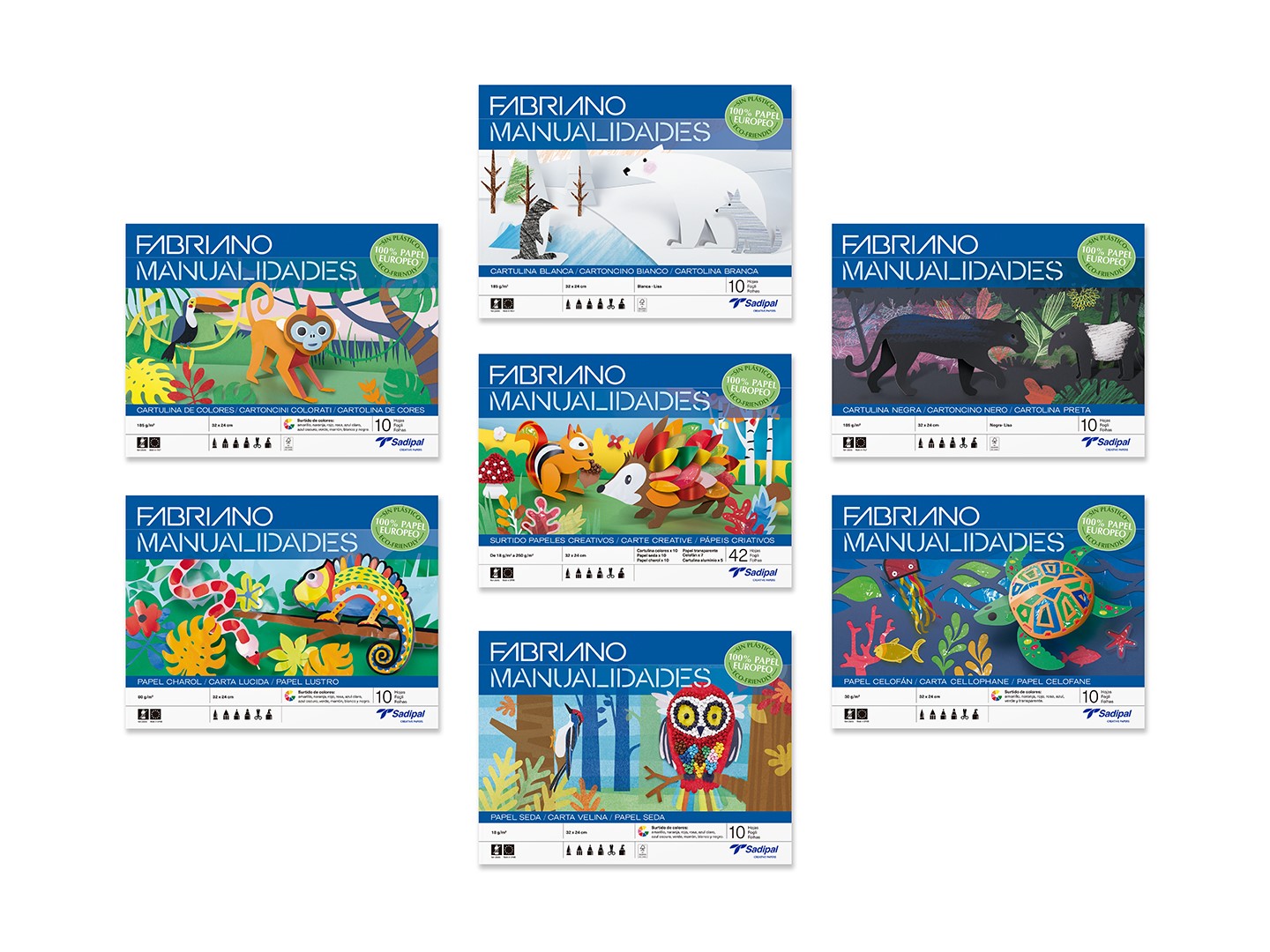 Creative Pads Range
HIGH QUALITY 100% RECYCLABLE
Our wide range of creative papers offers the highest quality in a wide variety of textures, colours and weights.
100% Made in Europe, Plastic-free, Environmentally friendly product.
Papers that inspire games, works and creations.

Pads with a wide range of high quality creative papers, in 24 x 32 cm format. Colour, white and black cardboard, Silk paper with FSC certification. Aluminium cardboard, transparent cellophane paper and glossy paper. New binding with flap closure to protect the notebook and without plastic bag, "eco-friendly". Papers for all crafts with the benefits of encouraging creativity and imagination, concentration, communication, skills and teamwork.