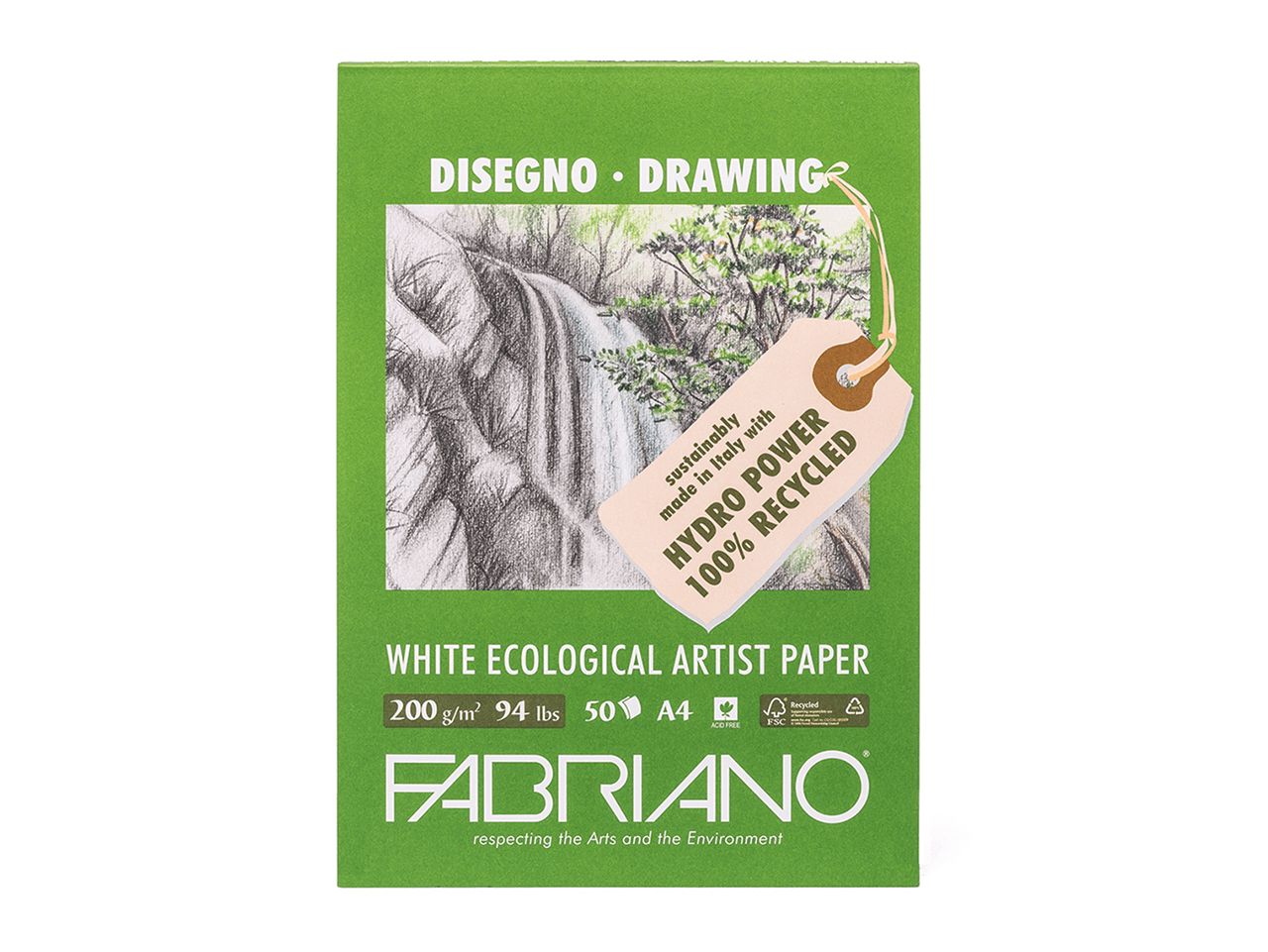 Disegno Ecologico per Artisti
White ecological drawing paper, Acid Free, produced with 100% post consumer recycled pulp. Cold press surface very white in comparison with a common recycled paper.
Its internal and external sizing makes it ideal for sketches and drawing with pencil, charcoal, pastel, coloured pencil and ink. The use of recycled pulp allows to save 15 trees every ton of paper produced (corresponding to 1.200 blocks). Thanks to hydropower 14.000.000 m 3 of methane are spared, avoiding 26.000 tonnes of CO 2 air emissions. The company respects the Kyoto protocol, certified by the ministerial authorization n. 566. The paper is labelled "FSC 100% recycled" guaranteeing that the product is made of post consumer reclaimed material (in this case post consumer waste office paper) in accordance with FSC® standards, supporting responsible use of forest resources.
Weight or thickness
120 and 200 gsm
Format
Sheets: 50x65 cm, 70x100 cm
Rolls: 150x1000 cm
Blocks: 21x29,7 cm, 29,7x42 cm
Spiral bound pads: 21x29,7 cm, 29,7x42 cm