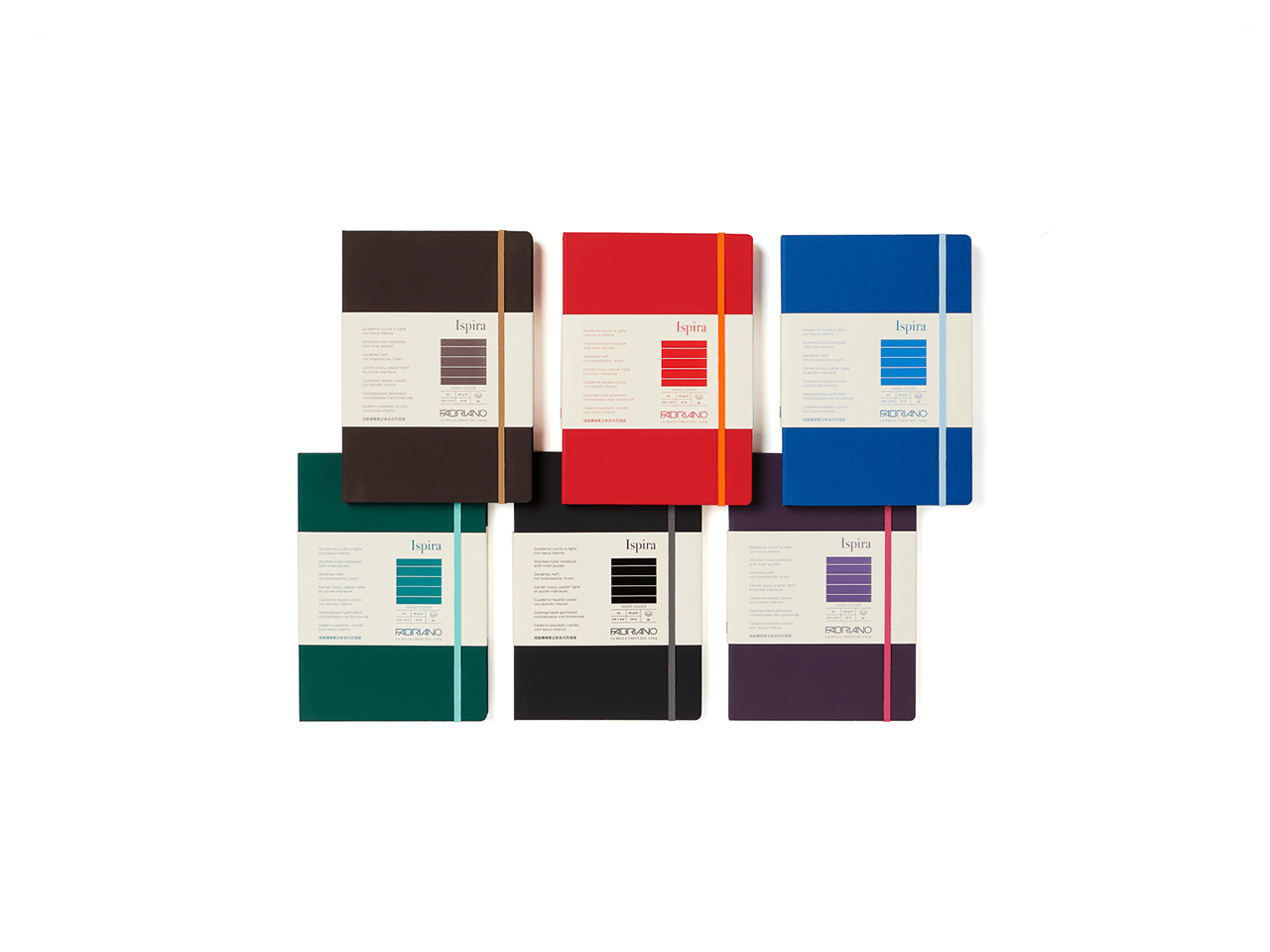 Fabriano Ispira
Ispira is a collection of notebooks with sewn binding, available in the version with hard cover (hard) or flexible (soft).
We present Ispira, our collection of journals.
Ispira, available in 6 different colours, from bright red to deep black. Ispira, available in both hard and soft back versions, rubberised and splash-resistant.
Ispira, with an extra smooth, velvety inner paper so your pen – fountain, ballpoint, marker or whatever you prefer to take notes with – slides quickly across the paper. The smoothest natural paper we have – Splendorgel Avorio 85 g/m2 – ivory-coloured to relax the eyes.
Ispira is our collection of totally eco-friendly journals/notebooks that help you keep up with everything you need to remember.
Weight or thickness
85 gsm
Format
14,8x21 cm, 9x14 cm