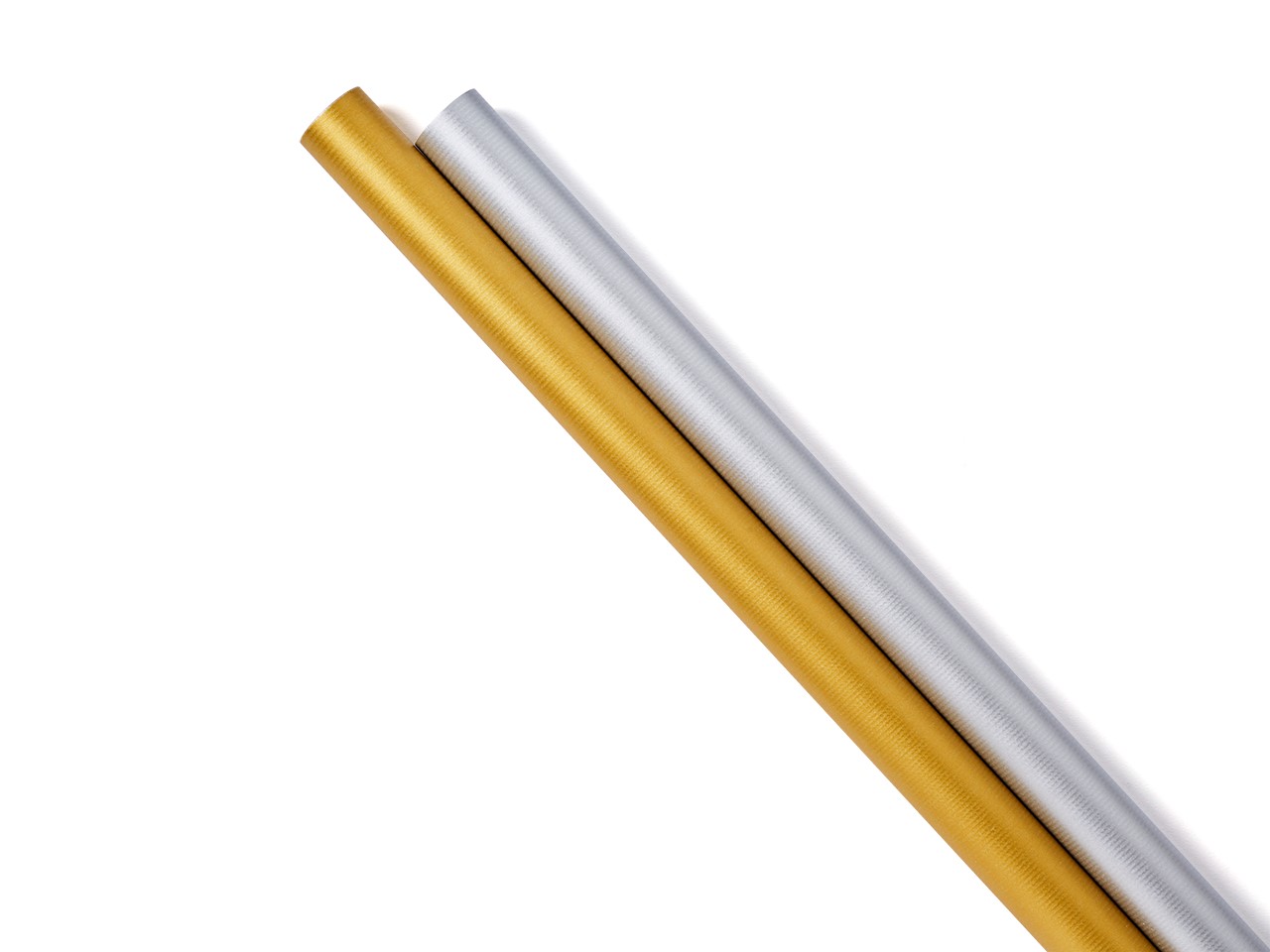 Gift wrapping paper
Gold and silver 60g/m2 RIBBED kraft paper printed with water-based ink.
Paper with high resistance to tearing and fading.
Paper Kraft gold and silver composes the Gift Wrap Collection. Due to its large format -1 x 3 m – it is versatile for any size gift, both large and small.
The timeless designs are also ideal for any creative work such as collage, scrapbooking, decorations.
Weight or thickness
60 gsm