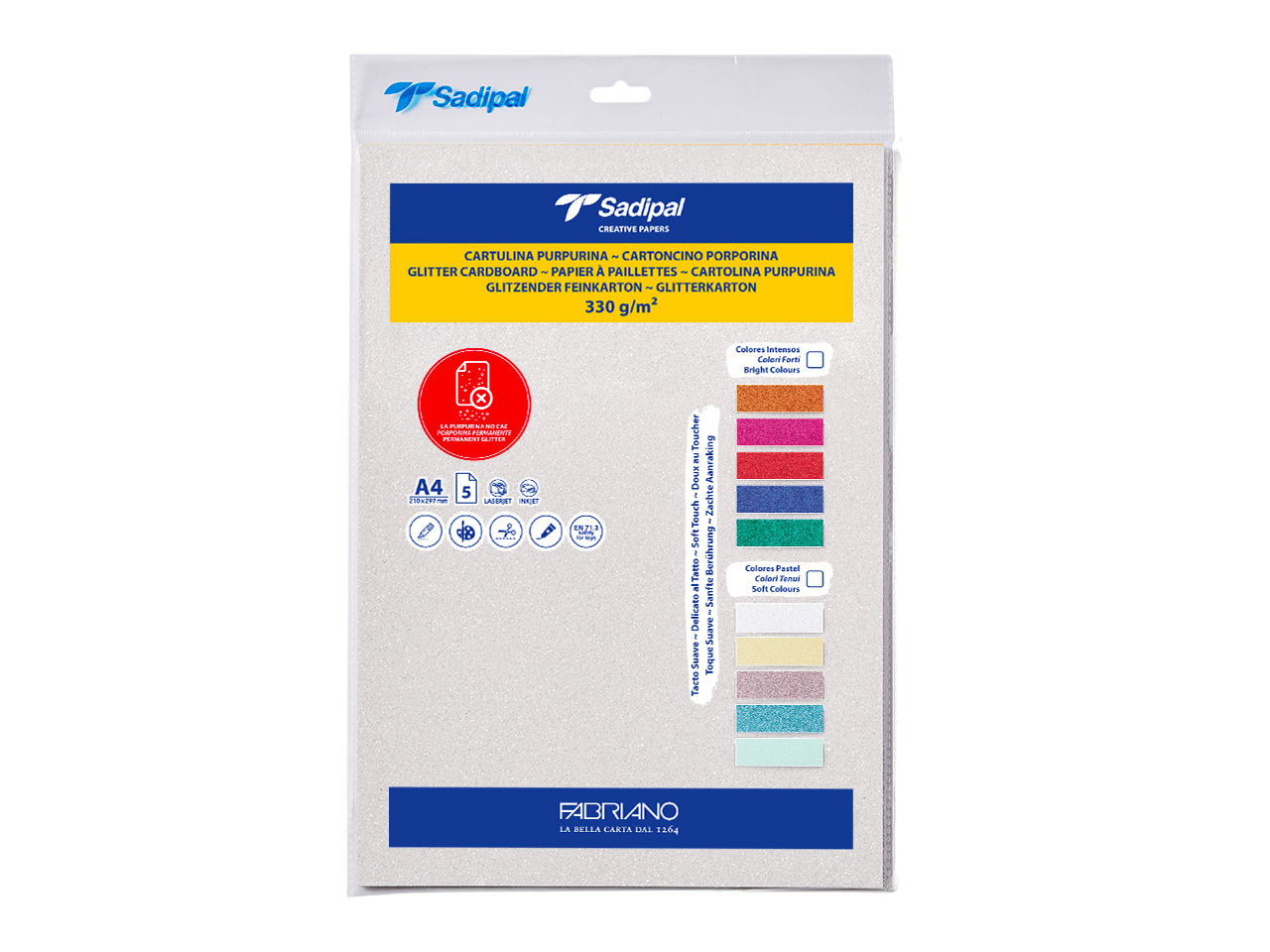 Glitter Cardboard
Glued glitter cardboard of 330 gsm. The glitter does not fall off, no matter how much you work or handle it, long lasting.
It is also soft and pleasant to the touch, which makes it easy to work with. It does not crack when folded and does not release glitter. High resistance to light or water discoloration. Conforms to the European standards of EN71.3
It can be printed by laser and inkjet.
Application: handicrafts, compositions, collages, scrapbooking, card making, party elements, celebrations, costumes, gifts, decorations, etc.
Weight or thickness
330 gsm
Format
Sheets: 50x65 cm, 21x29,7 cm
Assorted pack: 21x29,7 cm