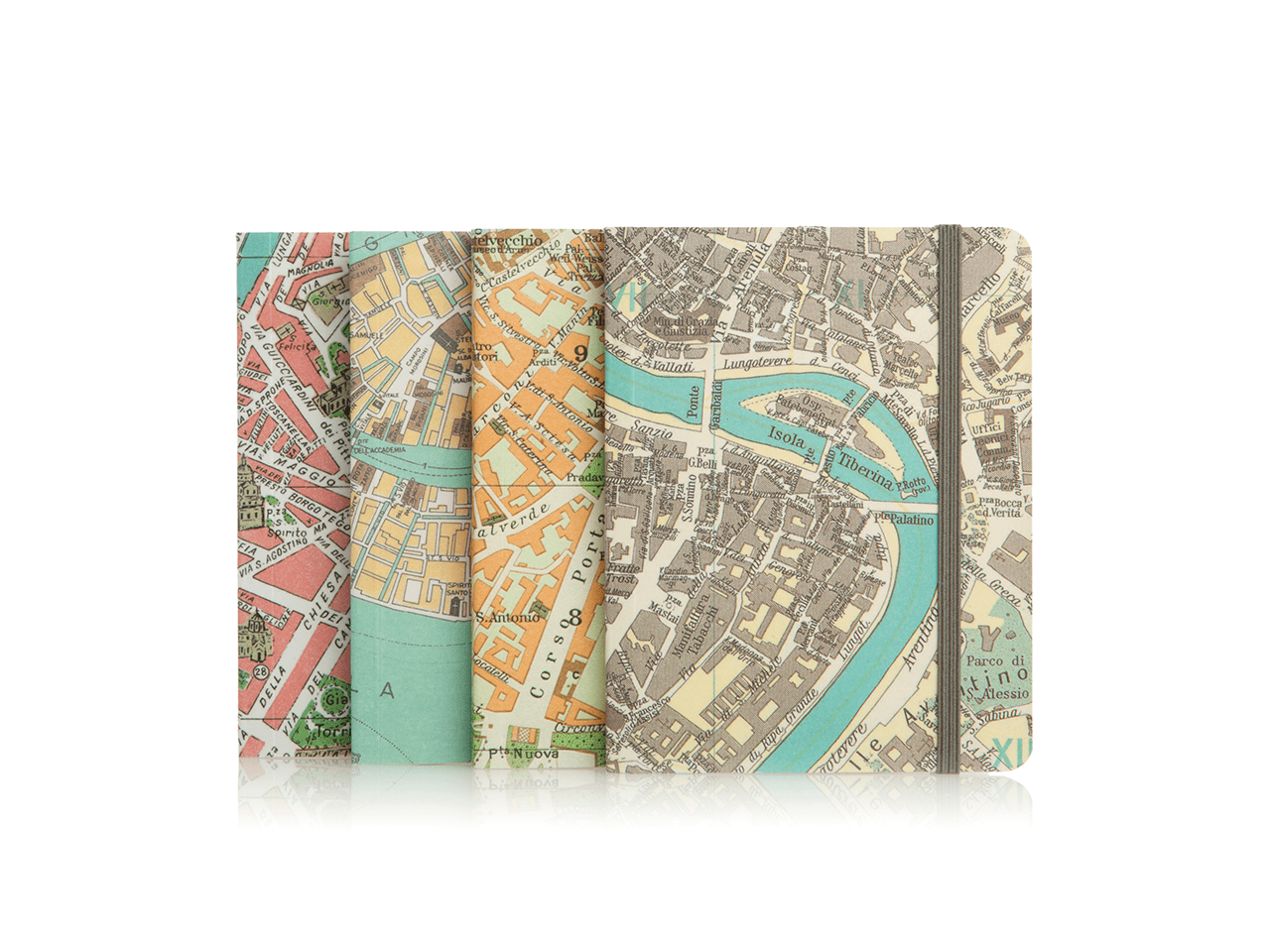 Grand Tour Notebooks
Roma, Firenze, Venezia, Milano, Verona...A journey through the streets and the rivers of the Italian cities with a selection of original 20th century maps.
Notebook with hard cover with details of period maps of various Italian towns and cities. Contains 64 sheets of high-quality environmentally friendly, acid-free cellulose paper (Fabriano Bioprima 90g/m2).
Format
Notebook: 10x13 cm, 15x19 cm