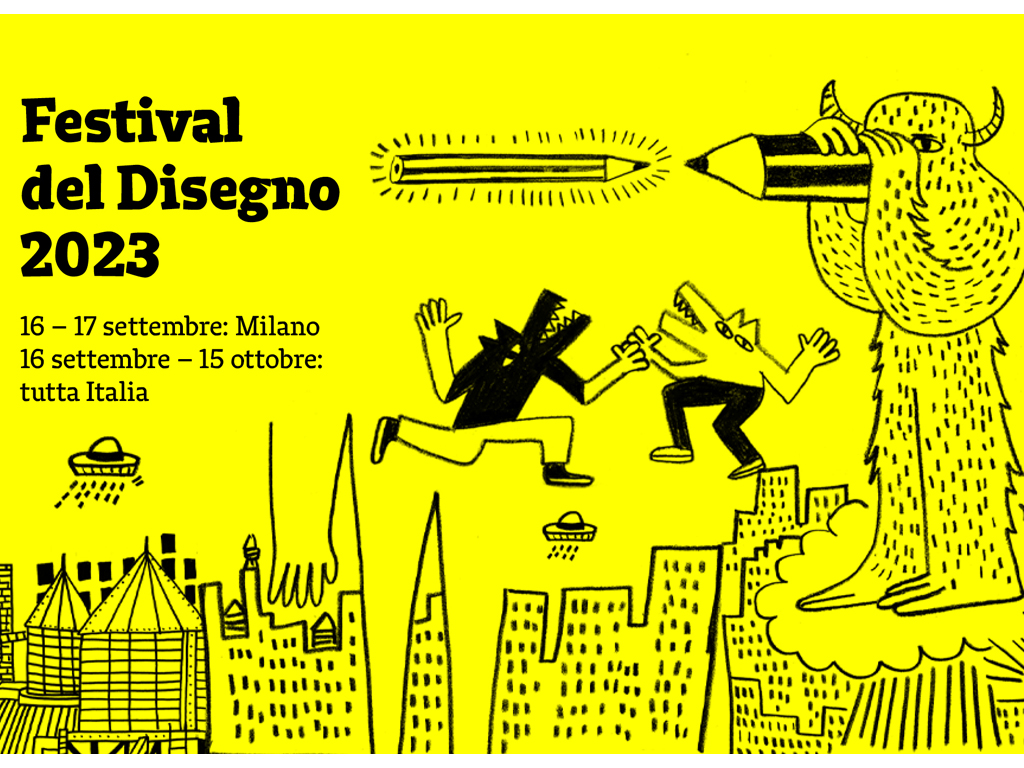 2023 Drawing Festival
Hosted by FABRIANO in collaboration with Comune di Milano Cultura
2023 Drawing Festival has brought together more than 80,000 people with the participation of over 80 artists and 2,000 activities in 300 Italian cities.
In this eighth edition, you'll find an amazing universe brought to life by Lucio Schiavon's vibrant and unique strokes. His drawings come alive, constantly changing and morphing. It's a celebration of the pure joy of drawing, where imagination runs wild, creating countless worlds, characters, objects, houses, monsters, faces, and smiles on a never-ending sheet of paper.
On 16 and 17 September, we look forward to seeing you at Castello Sforzesco with a wide range of events: lectures, performances, and workshops for all ages. The weekend in Milan kicks off a month full of coordinated events all over Italy, with Fabriano is All Around from 16 September to 15 October!
It's for all art lovers, whether they always carry a pencil around with them or think they've forgotten how to use one, so that they can remember, have fun, and experiment with different drawing techniques. Through gestures, signs, splotches of colour and brushstrokes, they can express their personality, dreams and desires in their own way, enjoying a moment together, guided by nothing more than their imagination and a sheet of paper.