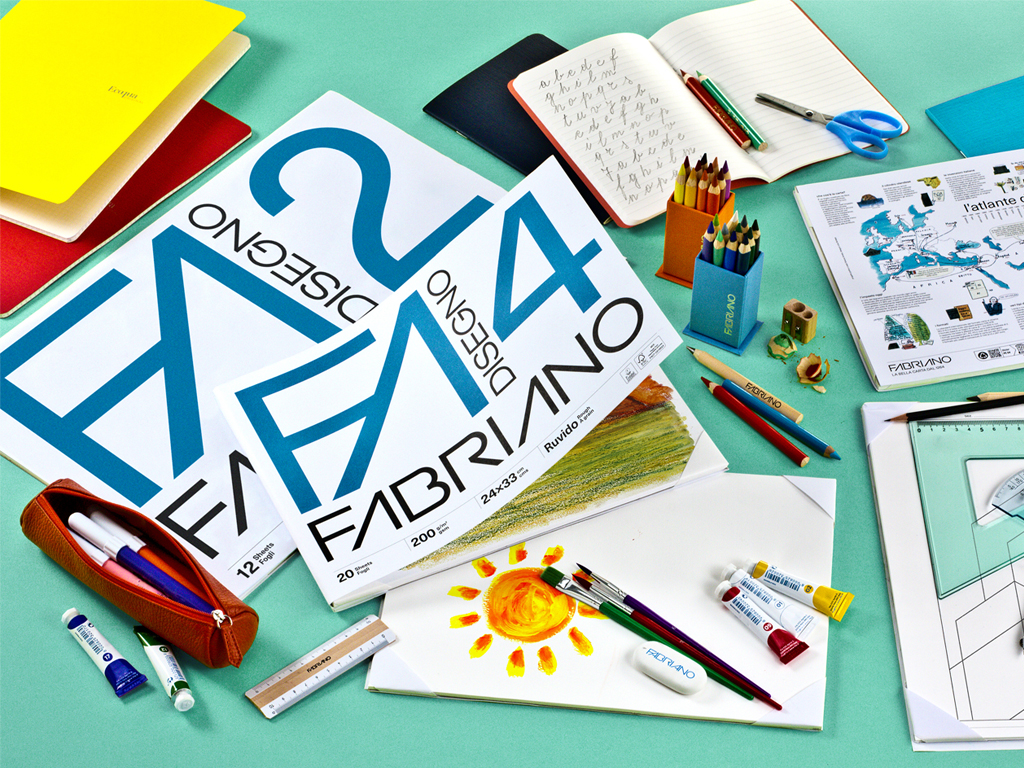 A renewed graphic look for F2 and F4
This year for back to school there is a surprise in the backpacks: the iconic F2 and F4 pads have a new graphic look. Watermarked cover, ECOLABEL certification and the Atlas of paper on the back to discover the history of paper since 1264.
The pads are among the first school products to receive the ECOLABEL certification, the European Union's ecological quality label. This recognition of great importance demonstrates how FABRIANO produces in strict compliance with high quality standards and environmental protection regulations at European level.
A great news is the inclusion of the FABRIANO watermarked monogram on the covers to make the albums even more inimitable. The watermark is part of the history of Fabriano because it allows an indelible sign, visible against the light, to be imprinted on the inside of the paper, which distinguishes the origin of each sheet.
50 years after its birth, the F2 and F4 pads evolve and confirm themselves as a support for teachers and students, for their personal and educational growth with tools that can enhance their creativity.