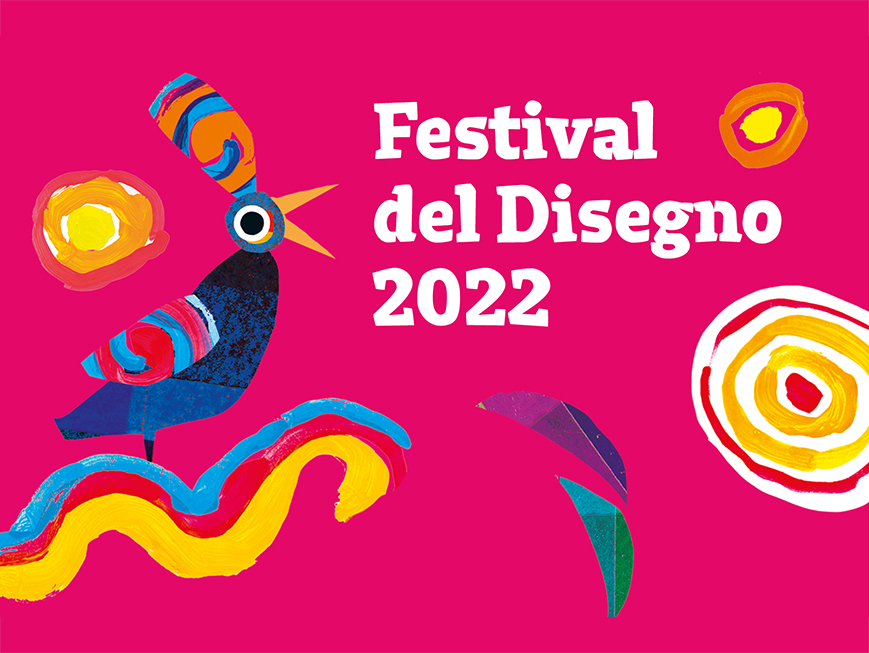 2022 DRAWING FESTIVAL: In Milan on Saturday 10 and Sunday 11 September at Castello Sforzesco and until 9 October all over Italy
Hosted by FABRIANO in collaboration with Comune di Milano Cultura
A festival of petals, leaves, paper, colours and brushes: 2022 Drawing Festival is a tribute to nature, which, with the passing of the seasons and the light of the sun, the shades of the sky, the silvery moon and the shining stars, celebrates the renewal of life.
The seventh edition of the festival, which over the years has brought together more than 70,000 people with the participation of over 60 artists and 1,000 activities in 300 Italian cities, is presented with the lively poetry of Giulia Orecchia's illustrations. To create the graphic image, she folded, cut out and painted shapes in sheets of all colours, then mixed and reassembled them to create new images where all the voices of illustration join together like a choir.
On 10 and 11 September, we look forward to seeing you at Castello Sforzesco with a wide range of events: Lectures, performances, and workshops for all ages. The weekend in Milan kicks off a month full of coordinated events all over Italy, with Fabriano is All Around from 10 September to 9 October!
It's for all art lovers, whether they always carry a pencil around with them or think they've forgotten how to use one, so that they can remember, have fun, and experiment with different drawing techniques. Through gestures, signs, splotches of colour and brushstrokes, they can express their personality, dreams and desires in their own way, enjoying a moment together, guided by nothing more than their imagination and a sheet of paper.