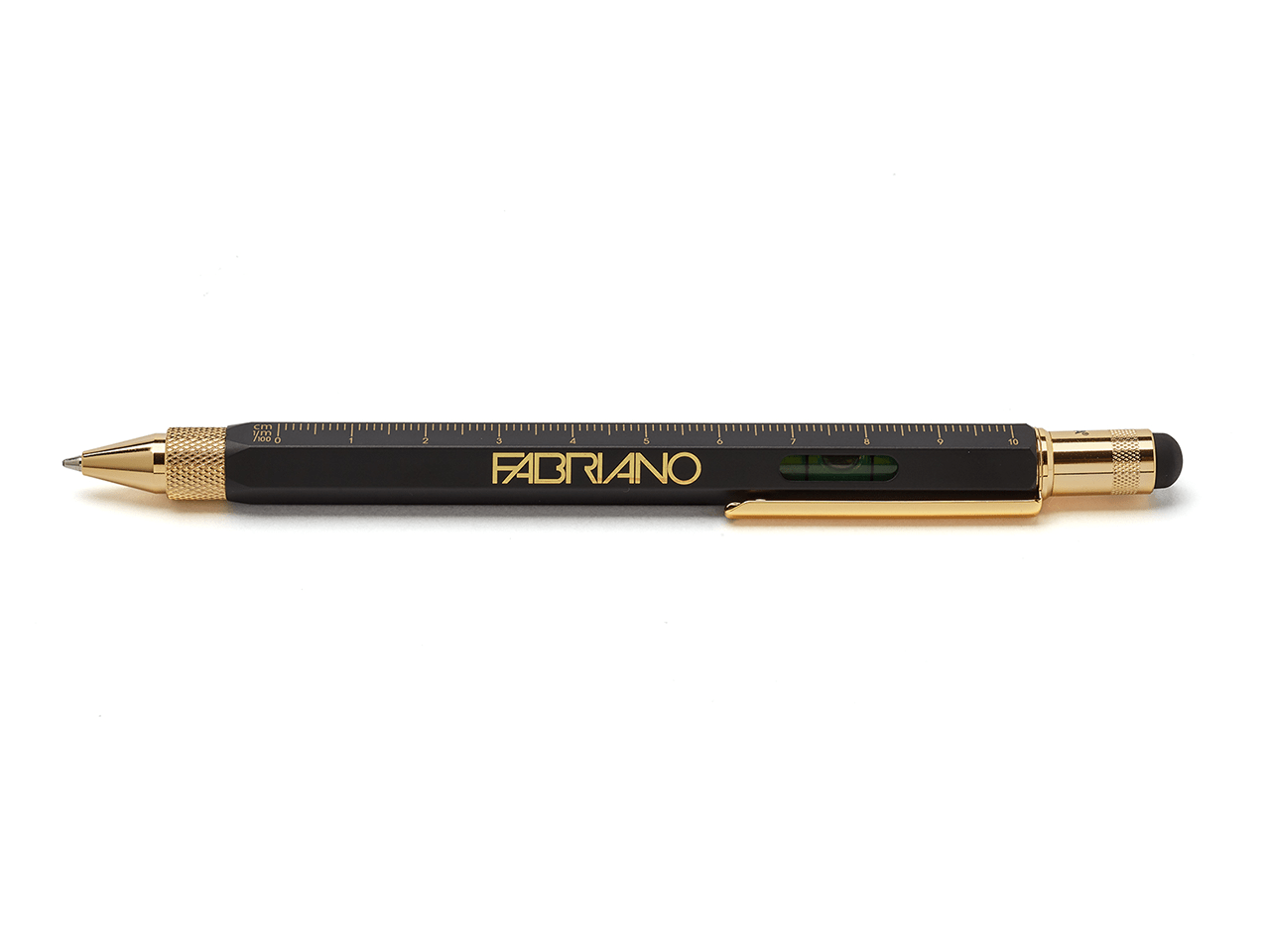 Construction Pen
As a special edition exclusively for Fabriano comes the Construction Pen featuring a matt black barrel with shiny gold finishings.
The Construction Pen is a multifunctional pen with ballpoint and stylus, boasting two screwdriver heads concealed in the lid (slotted and crosshead). Barrel features ruler in centimetres and inches on a scale of 1:20 m and 1:50, spirit-level. Pen made from brass with matte lacquering.
The stroke is 1.0mm (M) thick, black ink, with blue refill also possible, writing length: 1,600 to 1,800 m. Special packaging.