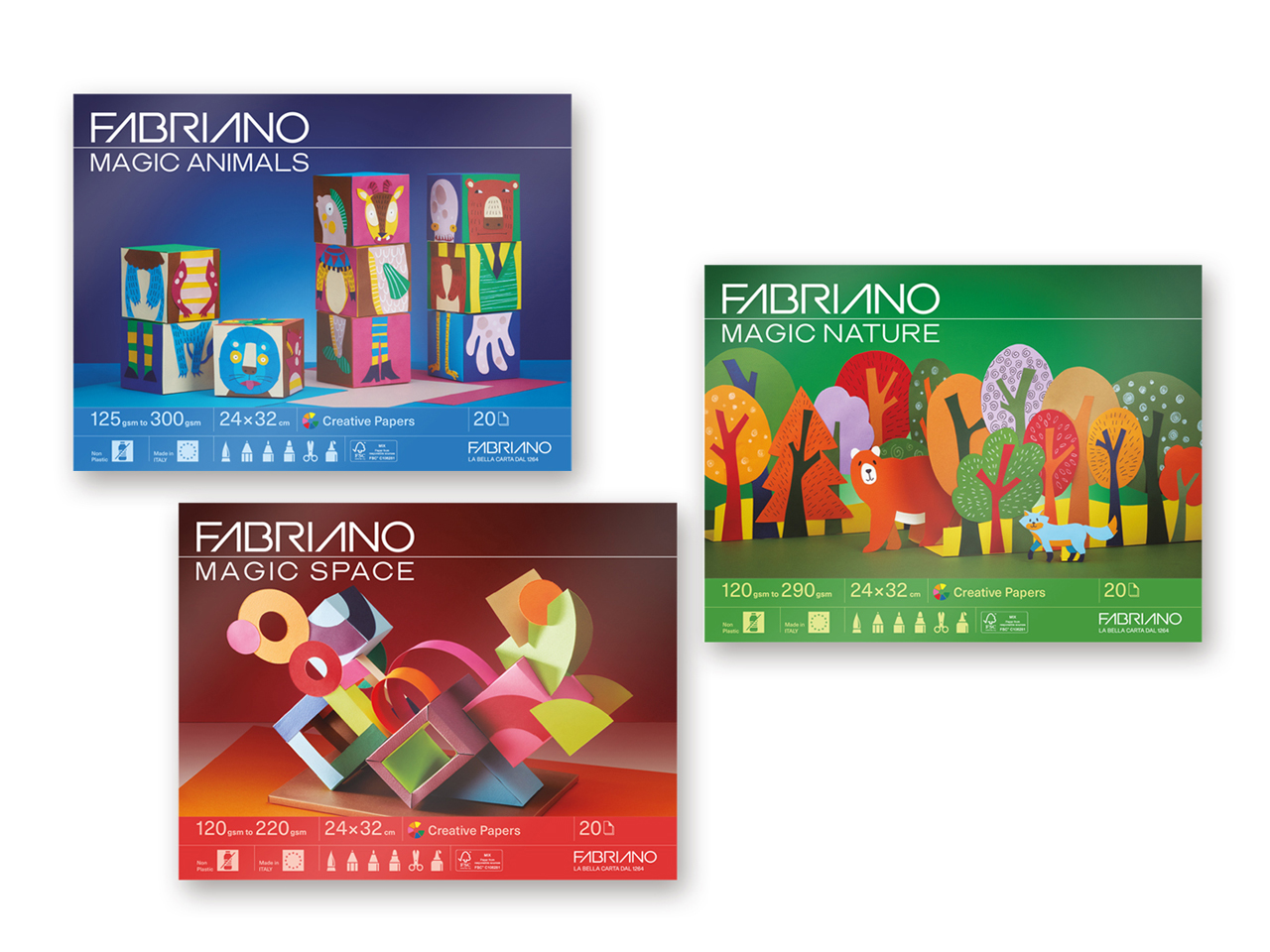 Magic Collection
Range consisting of 3 collections of premium creative papers. Each collection is a selection of 20 colours of Fabriano papers with different surfaces and weight. The colour range is a rich and trendy colour palette, perfectly combined with each other.
Each collection is focused on inclusive topics, Space, Nature and Animals, and provided with a worksheet, that is a proposal of 3 creative works, with the purpose of becoming a game, a decoration element or a gift.
A wide range of premium creative papers. 3 different and amazing collections focus on space, nature and animals. Each of them presented in a paper envelope with assortment of 20 trendy colored sheets of 24 x 32 cm format.  The paper involved in this range are: Tiziano, Elle Erre, Fabriano Colore, Ispira, Sirio color and Sirio pearl, weights from 120 gsm to 290 gsm.  A creative range 100% paper, Made in Eu and FSC certified.
Grammage
Da 120 a 290 g/m2